Regular price
Sale price
€33.50 EUR
Unit price
per
Sale
Sold out
Aulet Natural Cream has been tested for centuries. It has great benefits and a wide range of uses. Helps regenerate skin tissue, nourishes the skin and soothes irritations.

Try it and surely you will never lack it in your home medicine cabinet!
Applications

Some of the applications are:

Nourish the complexion and dry skin.
Prevent ulcers.
After intense sun exposure.
After any type of hair removal (electric, wax, photoepilation, etc.).
To soothe the skin after aggressive treatment (external therapies, radiotherapy, etc.).
Acne.
sores
Insect bites.
Hemorrhoidal itching.
hyperpigmentation
How to apply

Apply a small amount to the desired area giving a light massage.

The application can be repeated as many times as necessary.

If there is any irritation, a more generous amount can be applied and protected.

You can use it for any part of the body.

Suitable for any type of skin, pregnancy and lactation.
Ingredients

Virgin olive oil, beeswax and water.

Beeswax has antibacterial, anti-inflammatory, antioxidant properties and also contains vitamin A.

Olive oil, on the other hand, is one of the most effective natural moisturizers out there. Helps to regenerate damaged tissues and provides vitamins E and K to the skin, delaying its aging.
Shipping & Returns

Free shipping for all orders over 25 (ES) and 55 (EU). For the rest of the orders, the shipping costs are 4.50 for Spain and 7.50 for the European Union. Rest of European countries free shipping on purchases over 100 or shipping 10.90.0,90€.

Return available the first 14 days after receiving the order.
handmade

100% natural

Cruelty free
View full details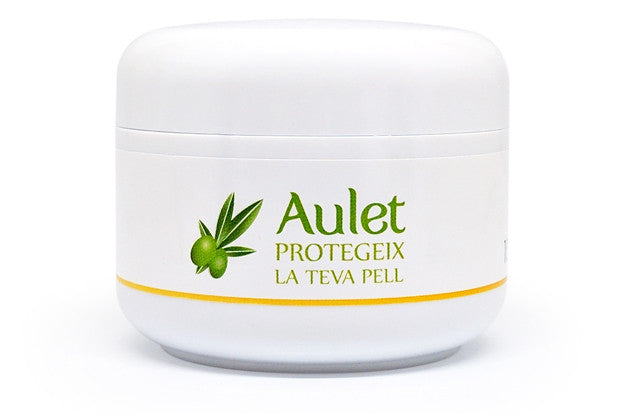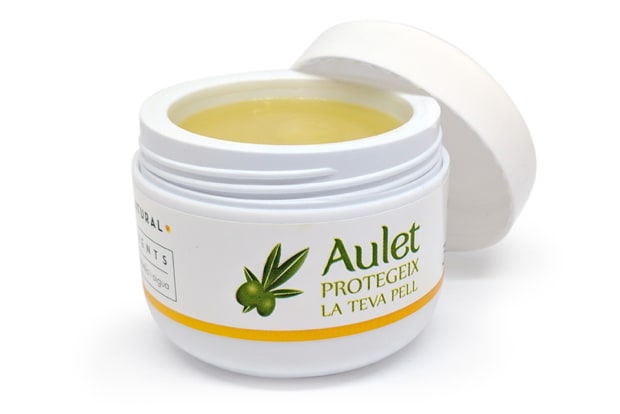 ¡Remember!
100% natural, with a wide range of uses
¡Give it imagination and share with all of us so that you can use it!
Crema natural Aulet 100 ml
Una crema espectacular
La uso desde hace años, antes la compraba en tienda física, ahora a través de su web. El envío fue súper rápido. Es la única crema que me alivia las manos, tengo un trabajo físico y se me pelaban de secas y las cremas con químicos me producían escozor. Con Aulet las tengo perfectas y sanas.
Milagrosa
Tengo un niño de 2 años con piel atópica le salen ronchas se pupas,he probado cremas de todo tipo ,,lexema,,etc,,nada funciona,está crema en 3 dias le ha hidratado de tal manera que no le han salido más pupas,pongo está reseña para que la gente la pruebe en mi caso a mi hijo le está mejorando notablemente,no tengo palabras
Perfecto
Es un muy buen producto, se lo recomiendo a todos los q quieran regalar o usar un producto natural , original.
crema honrada honesta con ingredientes naturales hidratan lo mas
Una crema honrada super natural su composición es honesta