A 100% natural cream and family tradition
¡With the ingredients that make it up and the alchemy of the person who makes it, it forms a magic cream!
Choose the format that best suits you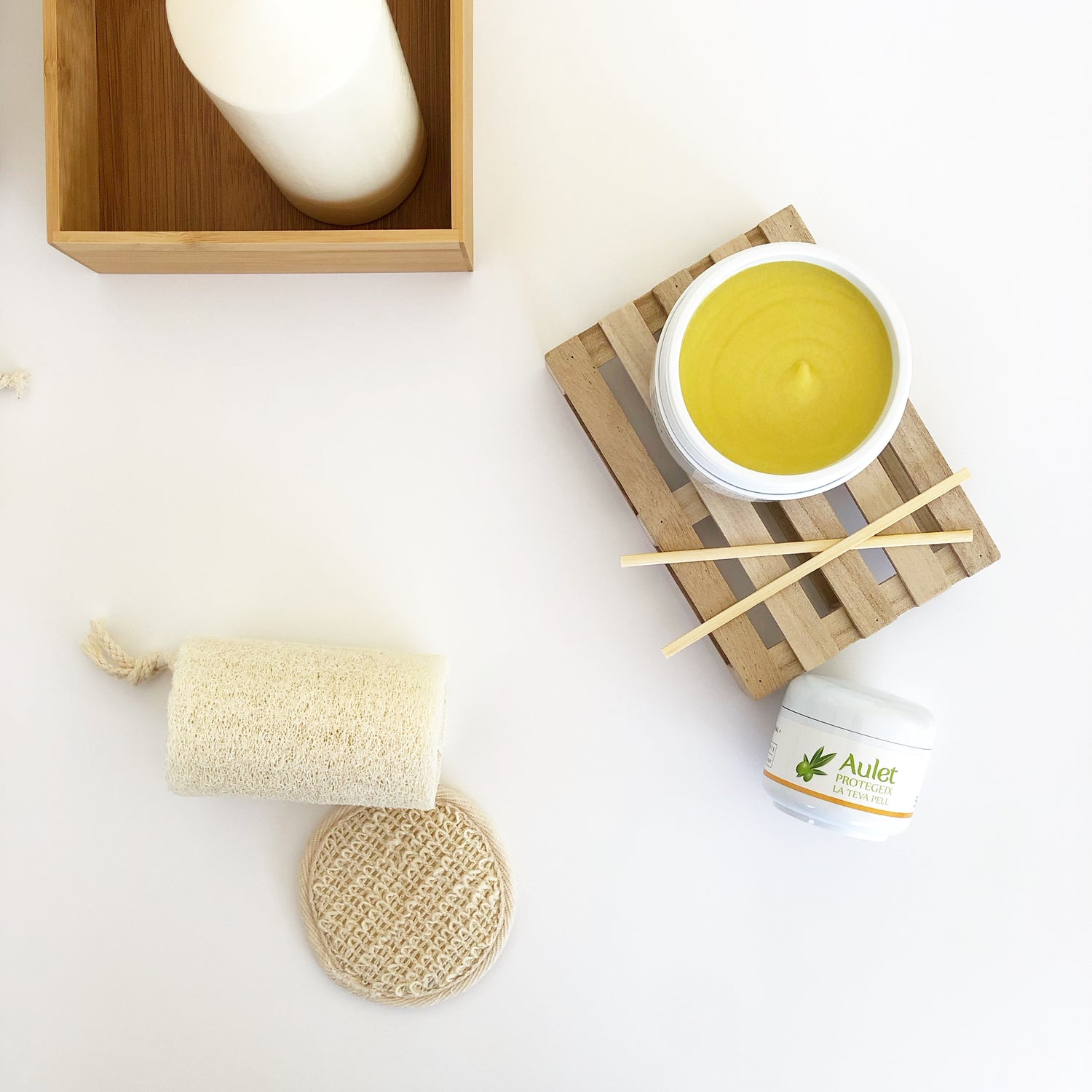 Benefits for your skin
Aulet Natural Cream helps our body to regenerate skin tissue, nourishes the skin and soothes irritations. Its two main ingredients, beeswax and olive oil, offer great benefits to the skin.
Beeswax has antibacterial, anti-inflammatory, antioxidant properties and also contains vitamin A.
Olive oil, on the other hand, is one of the most effective natural moisturizers out there. Helps to regenerate damaged tissues and provides vitamins E and K to the skin, delaying its aging.
Discover its benefits
100% natural ingredients
Bee wax

Honey bee wax obtained directly from the combs that bees build inside their hives.

Virgin olive oil

Authentic virgin olive oil obtained from the fruit of the olive tree and cold pressed by the Sant Bartomeu de Sóller Cooperative (Mallorca).

Water

Purified water to eliminate any germ that guarantees a formula without preservatives or irritating substances.